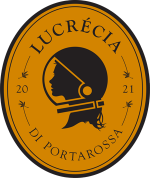 Lucrécia restaurant is able to accommodate groups of up to 40 people (on an exclusivity basis) or small tables between 8 and 24 guests with a set menu.
We thank you for your preference with a great desire to celebrate a special moment with you.


Open Menus
Group reservation details:
Number of adults:

Number of children:

Contact details:
Notes:
Children: age until 11 years old.